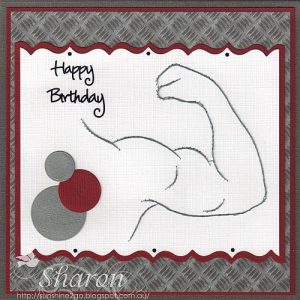 This month Ann has created a pattern with men in mind.
I stitched the pattern with Mettler Polysheen 2674.
I used Tim Holtz Alterations "on the edge" for the boarder.
I also added a few circles to finish the card off.
Pattern paper by Doody.
Winter is here!!! it has been a cold and chilly weekend.
Last night we had the fire roaring away.
Although the days are full of sunshine.
Thank-you for coming by and looking at My Craft Cupboard.